Hi penguins!
The Club Penguin Team just promoted some of the farewell parties that some penguins will be hosting on the original Club Penguin. Also, the Club Penguin Team has delayed Part 2 of the Waddle Down Memory Lane video, but no worries! It will be coming out next week 😀 If you missed the first part, Find it HERE.
Another important thing is that on March 29 at 12:01 am PST, all penguins will receive an ALL-ACCESS pass to Club Penguin until 12:01 am PST March 30.
Here are the times for the meet-ups: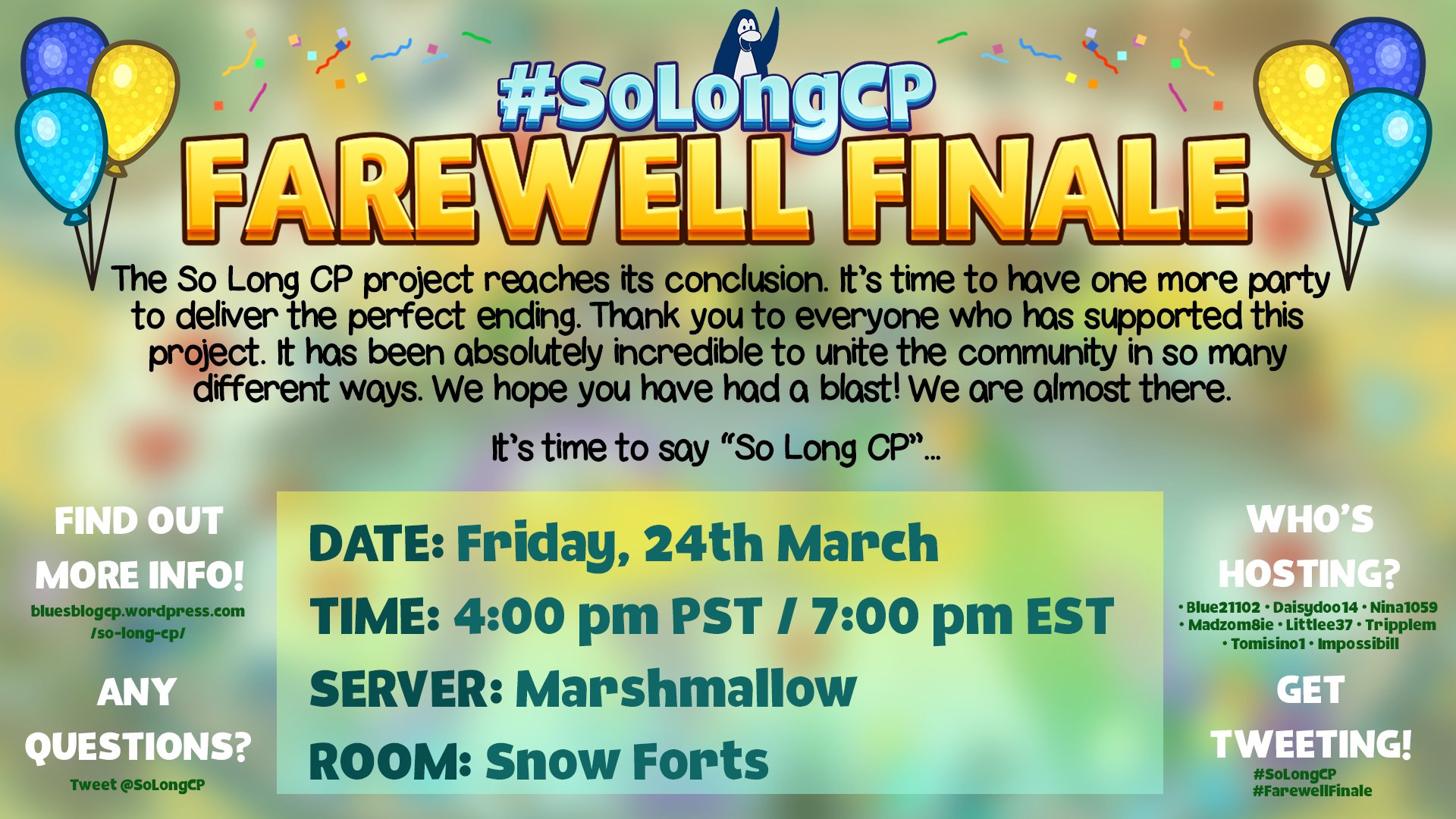 So many parties coming and so many surprises! What's your favourite memory of Club Penguin?
Until next time,
Waddle On!
-Emmanuel2204